The ministry to the Children of St. Mary's includes all children ages 3 through 5th grade. We aim to give children a safe place to grow in their faith and get to a great start in their journey with Christ.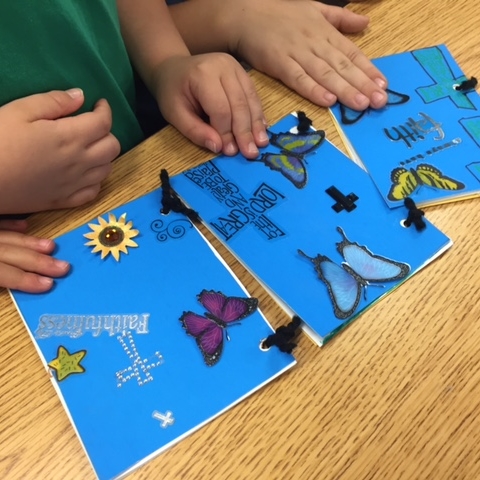 We have monthly meetings involving:
• Spiritual Growth & Development
• Service or Art & Craft Project
• Fun Way to Learn their Calling & Contribution
• Leadership Development with Readings, Prayer, Song, Fellowship Contribution & Building Shared Vision
The JDOK Directress is Jackie Eckersly. She is a DOK member and is excited for helping to lead JDOK in the ways of service, prayer and evangelism.